Logistics Achiever Awards Objectives
Recognise Excellence
To recognise professionalism and excellence in the effective application of strategic, tactical, and operational logistics and supply chain management principles, concepts, and practices in Southern Africa.
Encourage Innovation
To encourage all companies and organisations in Southern Africa to review, evaluate and upgrade their current logistics and supply chain management.
Create Awareness
To create a greater awareness and understanding of the value of effective logistics and supply chain management.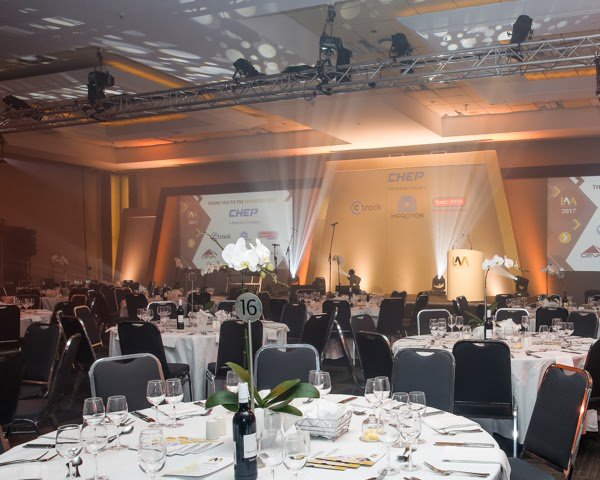 Industry Recognition
In 2022 the Logistics Achiever Awards will be celebrating 33 years of rewarding excellence in logistics and supply chain management.
LAA recognises outstanding achievements and innovation that have created market advantage today for a strong, sustainable foundation into the future.
It is the premium platform for Southern African logistics and supply chain practitioners to not only be recognised, but to also share their organisation's successes with our supply chain management community.
Industry Benchmark
The judging panel has historically included nominated representatives of various professional institutes, vocational societies and trade or industry associations involved in logistics and supply chain management in Southern Africa.
By ensuring that our judging panel is comprised of a broad range of experienced industry practitioners, entrants can be assured of a fair and balanced judging process.
Featured here are the panel of judges from the 30th Logistics Achiever Awards: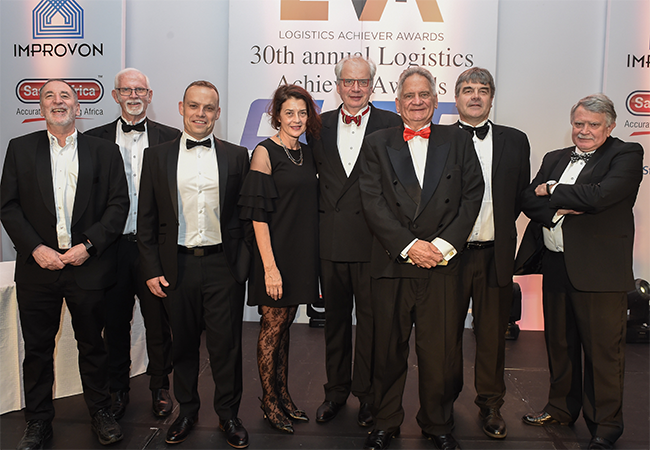 Dr Martin Bailey, representing the Chartered Institute of Logistics and Transport SA
Mike Johnston, representing the Council of Supply Chain Management Professionals
Clayton Thomas, representing the Southern African Institute of Industrial Engineering
Dr. Juanita Maree, Chairperson of the SA Association of Freight Forwarders
Leon Raath, representing the Chartered Institute of Purchasing and Supply Southern Africa
Charles Day, Chairman of the LAA judging panel
Gavin Kelly, CEO of The Road Freight Association
Garry Marshall, representing SA Express Parcel Association
Mungo Park, President of SAPICS the Supply Chain Network (not seen in pic)
Logistics Achiever Awards Rewarding Excellence in Logistics and Supply Chain Management
For over 30 years.
Our thanks to our past sponsors







Logistics Achiever Awards 2019 Gallery